Posted by Fergus on 17th Oct 2019
The bell rings again, "flatty for table 24, lets go Gibbo!", "large cap for Miss Hardie, thanks teacher, enjoy your cuppa." It's 7:45am and Open Circus owner Chris Rummy is where he likes to be best in the morning, behind the coffee machine smiling broadly as he dishes out the banter and brews to his loyal customer base. Chris opened the doors to Open Circus in the leafy Sydney suburb of Mosman six years ago, but such are his energy levels you wouldn't know it by watching him work the machine. Brimming with enthusiasm Chris is driven by passion to give people a great experience and serve them delicious coffee and food. This is why we are so stoked to have Chris and the Open Circus team become part of the Marvell Street family, when values align good things happen. It's been a month since the switch so I sent Chris a few quick questions to see how he's getting on.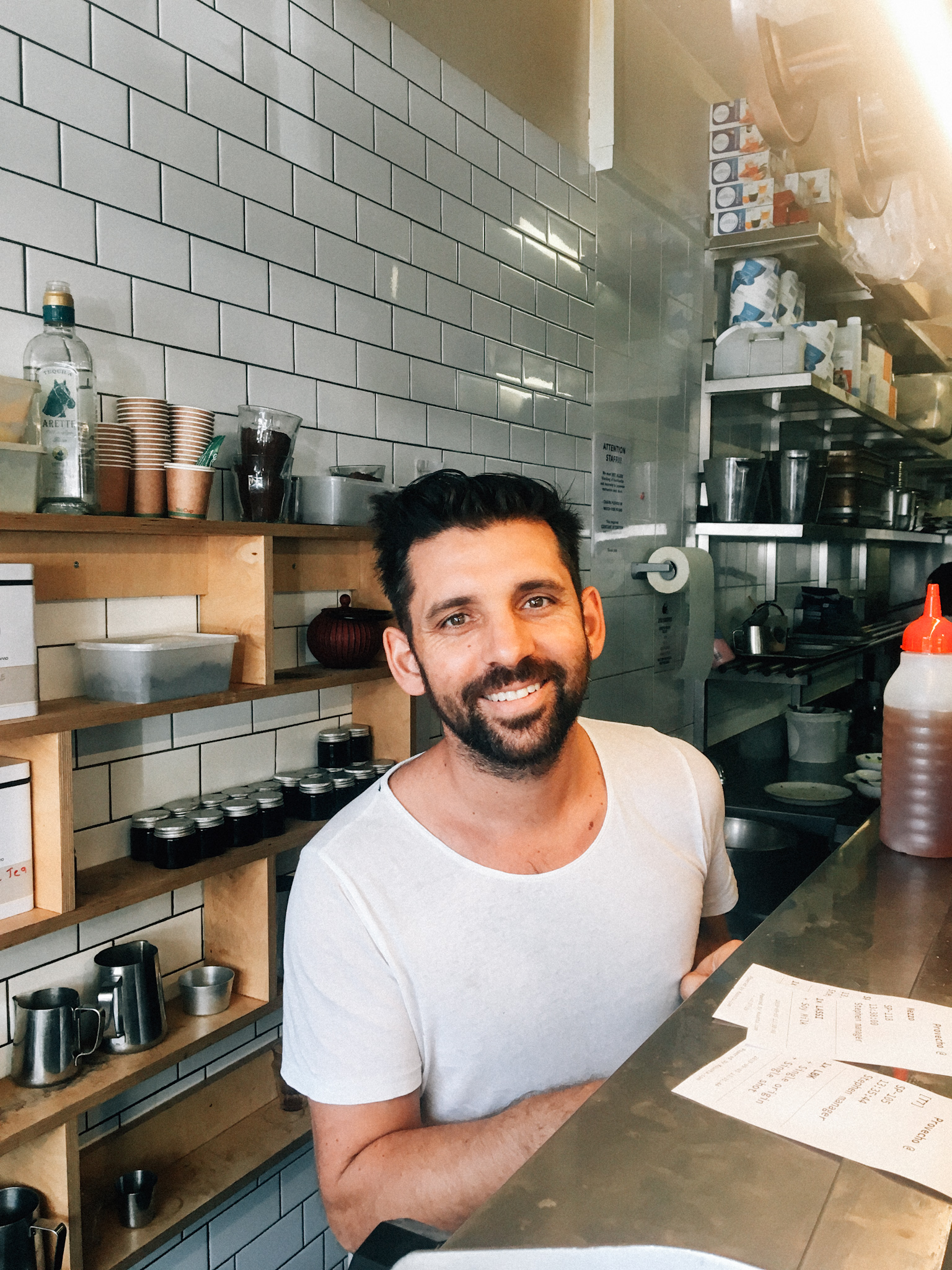 How do you drink your coffee?
Single shot, light roast long black. Filter coffee otherwise. Sometimes a Flatty.
What do you love about coffee?
The mystery, the never ending learning, the beauty that's in the devil of the detail.
Favourite coffee moment ever & why?
I have a few. I remember tasting white peaches and lychee in a FLATWHITE for f***s sake and then seeing those exact flavours on the tasting notes. I remember a short black from Sumatra that tasted like musk/rose water that I showed my wife and that really opened her mind to coffee.
What made you want to open Open Circus?
Snotty nosed wife, 2 kids, a bad habit of telling bosses to get f****d
What do you love about running a coffee shop?
Setting a tone of fairness and support amongst the staff. Customers. Coffee and food.
What is the most ridiculous coffee you have ever made?
Dark roast, double shot long blacks. Wtf? Who can taste anything except distortion in that?
What gets you stoked?
Wonderful human interactions, waking up breathing, emotional learning, my family, nature, growth, life.
Rapid fire best three things about running Marvell St on bar
High quality, easy, support.
How have you found switching over supplier? What were some of the biggest worries you had about switching over?
A bit stressful! Just the logistics of new gear and stuff. Coffee wise, it couldn't have been easier. I wasn't worried, I knew what I'd tasted and heard the passion in the voices of Ferg and Nico. I'm risk positive by nature.
How are you finding your morning dial in?
Fun! Simple! By 6:15 every morning I have tasted one amazing Flatty and had my mind blown by the long black.
If you could have anyone make you a coffee who would it be & where would you be drinking it?
Scott Rao. Filter style. I'd be at a table with other inspired baristas asking questions and listening to him.
Open Circus is brewing Organic Espresso for white coffees, Daily Grind and Singles for espresso and churning out delightful single farm batch brew 6am-4pm, 7 days a week.
You can track them down at 5/713 Military Rd, Mosman NSW 2088