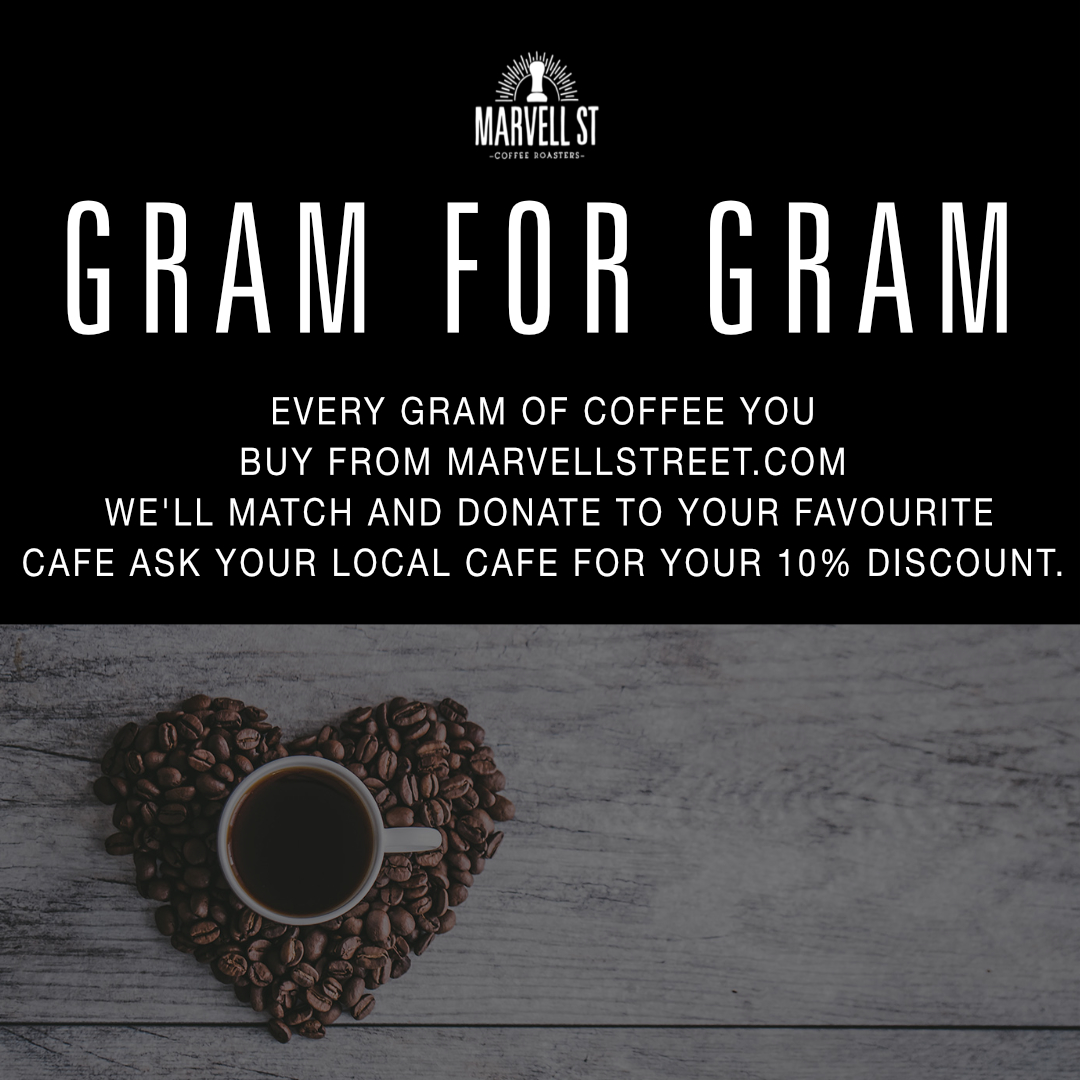 The last two weeks have pushed our industry to breaking point, with mass layoffs and businesses having to close their doors, the uncertainty of a government shut down lingering over our heads like a dark cloud, it is a tough time for all of us. We have launched our Gram for Gram initiative as a way to try and support one another through this crisis.
Gram for Gram is a way we can help keep supporting our customers, whether they have shut, or are finding trading tough. All our wholesale accounts received a unique code for our web-store this week, that code gives the user a 10% discount, but here's the good bit, every gram of coffee sold for each code we will match as a 100% credit for that account, gram for gram. We can keep the roaster running, our accounts will have a credit to help them get back up and running and their customers can enjoy yummy Marvell Street coffees whilst still supporting their local cafes.
Go to www.marvellstreet.com/gramforgram/ for more info. #gramforgram
We hope that this initiative will ease some of the burden that is weighing on a lot of business owners right now. We ask all those who have received their codes to get them out to their customers, encourage them to buy beans from our web-store, let them know that together we can all get through this and kick COVID-19 in the butt.
Stay safe, practice social distancing, and check-in with your family and friends to make sure they are all good.
Big love from all of us at Marvell Street.